I'm sure you've heard of them, since you haven't been living under a rock for the whole of this year!
But, for anyone who HAS been living under a rock, this is surfy stuff with gal vocals at its best.
And it is this gal vocalist, Beth Cosentino, who gives Best Coast the edge over all the other American bands making fuzzy lo-fi indie in their sweltering garages at the moment. She's laid-back yet confident at gigs and gives the band's songs a heartbroken slant, sounding as though she's jumped off the 'girl group' bandwagon, all arms flailing but with her sweet voice surviving intact.
And she has a cat called Snacks, who features not only on Best Coast's album cover (above) but also on that of another American group who write sun-soaked slacker pop, Wavves.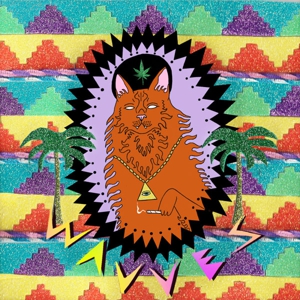 Perhaps this aint so surprising since Beth Cosentino is dating Wavves' man Nathan Williams. What an alternative couple that doth make.
But here's a track from Best Coast's debut, which I receive on merry yesterday along with other lovely goodies like this:
(I've been waiting to own this since SEPTEMBER when I fell in love with it and I know it's been SITTING in my mother's wardrobe ever since just waaaiting... waiiittting... and I finally got to wear it on christmas day. Woop)
(uh, I did get two though. I'm not one-legged. No offense to anyone who is... Hi there!)
(So intellectual. Thanks ma and pa.)
Ok I got a little distracted there, here's a song! It's just a short one, the title track of the album. What I like a lot about Best Coast's songs is that they're completely unpretentious. They're not particularly avant-garde in any way, they're just sing along pop tunes that infect your brain with catchiness. But not in a Simon Cowell produced way. Win.
OH and I hope everyone had very merry days yesterday. And are enjoying leftovers today..!