I felt I just NEEDED to write a post on this, since it has made me soo happy over the last few days.
Richmal Crompton's beloved children's stories have been given a re-vamp these Christmas for a new bbc adaptation.
The Just William audiobooks were an integral part of my childhood - I listened to them practically every night before I went to sleep - so when I heard about this new series I was half excited, half sceptical that they would RUIN my favourite tales of 11 year old schoolboy japes in middle class England (I would give a date at this point, too, but one of the best, although ridiculous, points about mr William Brown is that throughout Crompton's successful series of books his age remains steadfast at 11, although the setting of each collection of stories changes with the book's own era of publication, thus ranging from the 20s to the 60s).
THEN I found out that Martin Jarvis - the radio 4 broadcaster whose voice is, to me, THE voice of the William stories, since he read the audiobooks - was to narrate the series. All scepticism was instantly gone from my mind, if Martin Jarvis was involved it MUST be good! And THEN I discovered that Daniel Roche, that sweet kid from the brilliant programme 'Outnumbered', was to play William. It was settled. I knew I was gonna love this.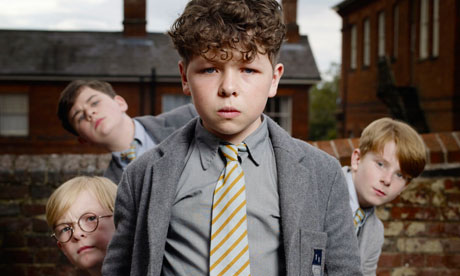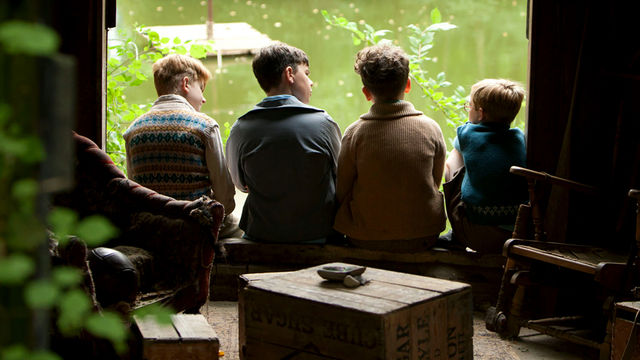 They only made 4 episodes, which broke my childish little heart, because I could gladly work this into my weekly watching schedule. It's worth watching just for the beautiful portrayal of a 50s rural village, the clothes, scenery and simply wonderful poshness. William's family are a treat as well, with his older siblings caricatured into boy-magnet (and 'irritation' to William) Ethel and the wonderful 'tortured romantic' Robert, who can never find a girlfriend and spends most of his time mooning around the garden getting angry and writing 'modernist' poetry.
If you get a chance to see it, do. This post might have meant absolutely nothing to a lot of you... but if you liked William as a kid, or have any thoughts on this at all, then holler!